Pride is a big deal. This isn't any old parade, this is a chance to show your true colours. To some, that means this: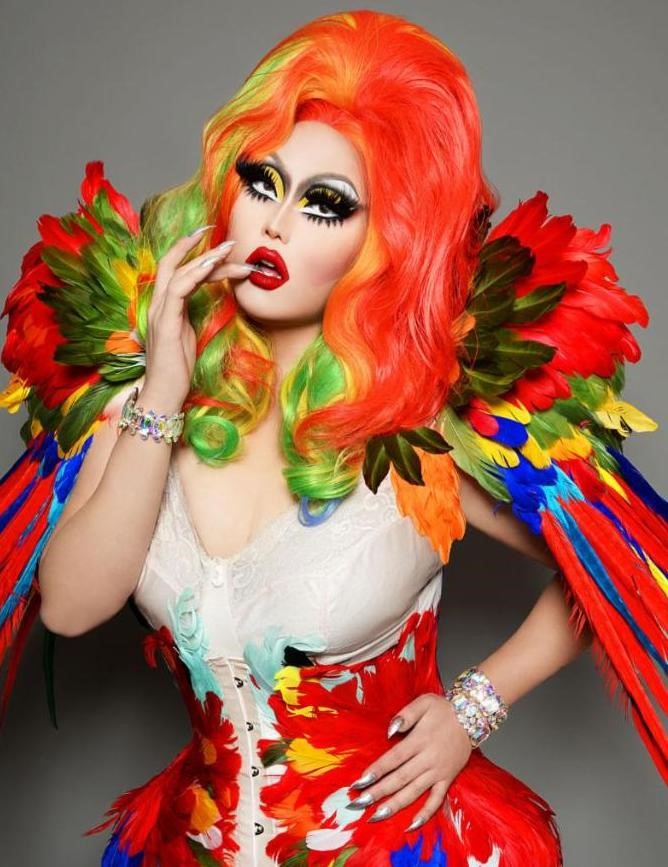 … but to the less confident and skilled rest of us, it means a lick of eyeliner and the same t-shirt you wore last year.
Until now! Get your sh*t together and upgrade your Pride with this lovely low-maintenance lot.
-
If you've ever tried to pull off DIY drag, you know precisely how difficult it is. That sh*t is ART. Hell, even if you've just dabbled with a bit of eyeliner, you know things often don't go according to plan.
You're running out of time to perfect that Trixie Mattel look - probably a good idea to save that for next year and don these transformational socks.
Each pack comes with three different pairs, so split them between your fellow queens or save them all for yourself - new socks are always a good idea.
Whether you're not quite ready to come out or don't want to steal everyone else's thunder, these sassy little pins are perfect for a subtle pop of pride. Particularly the Not Today Satan and Don't Fuck It Up variants, obviously, but the others are just as cute.
Pin 'em to your denim jacket or bag or anywhere else, they look fab wherever they go.
If you want to be at the front of the fun, you're going to need to be up early. People travel for hours in the thousands to come to these things, you can't just swan up to the parade at 11pm and expect a perfect view!
Getting up early requires caffeine for most of us, no shame here. Put your coffee in this travel mug and save yourself the Costa run - AND save the planet from having to try and turn yet another disposable cup into pulp at the same time. We stan a sustainable queen.
There is no such thing as too much glitter. This shimmering lip gloss is packed with the stuff - all non-toxic and cosmetic grade, of course. And, more importantly, holographic. You deserve the rainbow stuff, not just boring old silver.
Smear it on your lips like you're meant to, or dab it on your cheeks and collarbones for a truly ethereal highlight. Either way, you'll smell like candyfloss to anyone who has the pleasure of getting close to you - who wouldn't want that?!
Remember what we said earlier about travelling for ages to get to pride? Obviously a few hours of your time is a worthy sacrifice for an amazing weekend celebrating the LGBTQ community in style, but it doesn't really feel like it when you're packed into a sweaty, crammed train, rattling along for what feels like days.
Brighten the mood by pulling out a deck of Pop Chumps. Basically they're drag queen Top Trumps - the PERFECT way to make that dull journey slip through the hourglass faster than you can say 'sissy that walk'.